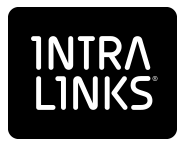 What is Intralinks Data Room?
Intralinks is a virtual data room for storage and sharing of corporate documents and materials, as well as co-working and collaboration. This is a suitable solution for due diligence and M&A processes because of a high-security level and access convenience. Using a server leased in the data room, companies can upload and edit some mission-critical files and provide access to it for authorized users only.
Being present on the market for over 20 years, Intralinks Singapore focuses on enterprises and large-scale deals: this is a perfect solution for corporations that need to provide access to files for over 100-500 employees. Thanks to several models of data execution, Intralinks data room provides users with exactly what their projects require.
Key features of Intralinks
The list of virtual data room services includes:
User messaging;
Archives on USB or DVD drive;
Easy integration via API;
Real-time audit;
Activity tracking;
Granular permissions;
256-Bit Encryption.
Providing its clients with all the essential features and tools, Intralinks allows for establishing efficient collaboration and communication between employees, as well as with external parties. This is a perfect data room for M&A and other crucial business processes.
The advantages and disadvantages of choosing Intralinks Data Room
Let's get a closer look at Intralinks Singapore pros and cons to check out whether this solution is suitable for your business:
| | |
| --- | --- |
| Pros | Cons |
| Compatible with all platforms (Windows, Linux, Mac, Android) | No document indexing, which complicates the search |
| A lot of search functions and filtering parameters | The absence of notes on files and folders |
| Email notifications about new documents | No demo version |
| Two-step authentication and granular permission options | The absence of schedules and graphic reports |
| Fast and simple exporting in Excel files | The absence of custom and workflow features |
| 24/7 customer support via email and phone. Several languages are supported (English, Chinese, Spanish, German, Portuguese, Japanese, Korean) | You can't get help online |
Intralinks secure data room is suitable for large businesses of any sphere and would be helpful during important business processes, such as audits, due diligence, M&A, and so on. It saves time and effort eliminating paperwork and providing real-time access to mission-critical business materials. It will protect your Office documents, PDFs and presentations making them available only when you want that.
Compare Intralinks with:
Intralinks Dealspace features:
Industry Solutions
| | |
| --- | --- |
| Bankruptcy | |
| Biotech Licensing | |
| Board Portals | |
| Clinical Studies | |
| Debt Financing | |
| Distressed Real Estate | |
| Document Repository | |
| Due Diligence | |
| Fundraising | |
| Hedge Funds | |
| IPO & Exits | |
| Litigation | |
| M&A Buy Side | |
| M&A Sell Side | |
| Post Merger | |
| Private Equity | |
| Procurement Management | |
| Restructuring | |
Files & Folders Management
| | |
| --- | --- |
| File Formats Supported: | PDF, MS Office, m4v, mp4, mov, mov, avi, jpg, jpeg, jpe, gif, bmp, png, tif, tiff |
| Automatic Numerical Indexing of Files & Folders | |
| Drag & Drop Upload of Multiple Files and Folders | |
| Desktop Synchronization | |
| Archives Upload & Extraction | |
| Export of Data Room Index to Excel | |
| Document Version Control | |
| Multilingual Documents Index | |
File Protection & Digital Rights Management
| | |
| --- | --- |
| Granular Document Permissions | |
| View-Only Access | |
| Prevention of Download, Print and Copy | |
| Customizable Document Watermarks | |
| Document Access Expiry | |
| 256-Bit SSL/TLS Encryption | |
| Data at Rest Encryption | |
| Remote Shredding of Documents | |
| Secure Fence View | |
Data Hosting
| | |
| --- | --- |
| 99.9% Uptime Guarantee | |
| ISO 27001 Certified | |
| SOC 2 Certified | |
| SSAE 16 Certified | |
| Data Backup | |
| Virus Scanning | |
Access Security
| | |
| --- | --- |
| Two-Factor Authentications | |
| Mobile Device Management | |
| Granular User Permissions | |
| Permission Groups | |
| Access Expiration | |
| Access Limitation by IP Address | |
Accessibility & Ease Of Use
| | |
| --- | --- |
| No Plugins | |
| Scroll-Through Web-Based Document Viewer | |
| Web-Based Excel Spreadsheets Viewer | |
| iOS Application | |
| Android Application | |
| Mobile Device Interface | |
| User Interface Languages: | English, Spanish, German, French, Portugese, Chinese and Japanese |
Search, OCR & Filters
| | |
| --- | --- |
| Search by Name | |
| Search by Content (Full Text Search) | |
| OCR (Optical Character Recognition) | |
| Filtering by Parameters | |
Collaboration Features
| | |
| --- | --- |
| Basic Questions & Answers Module | |
| Secure User Messaging | |
| New Document Email Notifications | |
| Advanced Questions & Answers Module | |
| Files & Folders Notes | |
Activity Tracking & Reporting
| | |
| --- | --- |
| Tracking of All User Activity | |
| Real-Time Audit Trail | |
| Exporting Reports to Excel | |
| Tracking of Document Viewing Time | |
| Graphic Reports | |
| Scheduled Reports (Sending to Email) | |
Customization
| | |
| --- | --- |
| Custom User Invitation Letter | |
| Active Directory Integration | |
| Single Sign-On Integration | |
| Customer-Managed Encryption Keys | |
| Integrations Through APIs | |
| Branded User Interface | |
| Custom Domain | |
| Custom Login Page | |
| Custom Agreements for Accessing Data Room | |
| Custom Workflows and Features | |
Support & Services
| | |
| --- | --- |
| Business Hours Support | |
| 24/7 Email Support | |
| 24/7 Phone & Email Support | |
| Live Trainings | |
| Dedicated Project Manager | |
| Data Room Archive on DVD or USB Drive | |
| Translation Services | |
| Support Languages: | Chinese, English, French, German, Japanese, Korean, Portuguese, Spanish |
| Online Help Center | |
Deployment Options
| | |
| --- | --- |
| Cloud (Web-Based) | |
| On-Premise (Installed) | |
| Multiple Datacenter Locations | |
Trial & Pricing
| | |
| --- | --- |
| Free Trial: | Negotiable |
| Price: | |
| Free Demo | |
Company Info
| | |
| --- | --- |
| Established: | 1996 |
| Locations: | USA, Chile, Mexico, Brasil, United Kingdom, The Netherlands, Romania, United Arab Emirates, Germany, Sweden, France, Italy, Spain, Hong Kong, India, Korea, Singapore, Australia, Japan |
| Employees: | 570 |
| Clients: | McLaren Honda, Mitchell Hayes, Essex Industries, ActoGeniX, Ann Inc., MetroNational, Hudson Advisors, Hanergy America, LifePoint Informatics, Atlantic Capital Bank, Bramer Bank, Edgemont Pharmaceuticals, Exelon, Investar Bank, The Uni |